Popular Skin and Hair Care Brand, Skin Heaven Launches Steroid Free Products For Scalp Psoriasis and Eczema.
Skin and Hair Care brand Skin Heaven has launched breakthrough refreshing and steroid-free products for scalp psoriasis and eczema.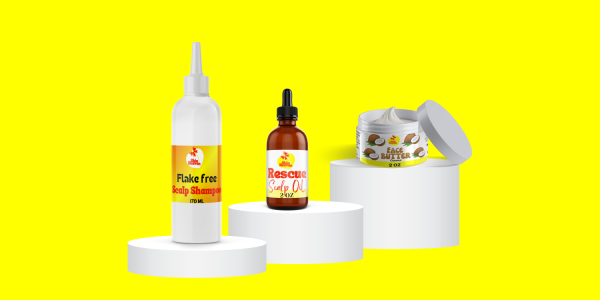 Popular skin and hair brand Skin Heaven will be launching breakthrough products that will help with eczema, scalp psoriasis, and improve hair health. The products are hydrating, moisturizing and refreshing, and free from steroids.
The brand Skin Heaven provides skin and hair care products for sensitive skin, eczema, dandruff, and scalp psoriasis. With the help of a wide range of products, the brand wants the users to get healthy skin, long hair, and a healthy scalp.
The owner of the brand said, "I was suffering from eczema and scalp psoriasis. My skin got itchy and inflamed. I had insomnia, constant headache and anxiety. The doctor prescribed steroids, and that helped. But I could not continue them because of steroid withdrawal. It was then I began my research and discovered Ayurveda medicine. I put together remedies for eczema and subsequently my skin became more normal than before. Even the hair care products helped me combat the scalp psoriasis problem".
It is then that Skin Heaven was started to help others who are suffering from the same skin and hair problems. The owner wants the customers to experience the amazing transformation of their skin and hair by using the products of this brand.
Some of the products available with Skin Heaven are Coco cleanser and the complete hair care line. The Coco cleanser helps treat eczema and does not make the skin sensitive or dry. The hair care line will help get rid of the flaky scalp and help get long and nourished hair.
The products are natural, and they are safe and effective. As a result, the user's skin will be hydrated and moisturized and will have a natural glow of its own. This will provide mental peace to the users suffering from such skin and hair problems.
For more details, visit: skinheaven.net
Instagram: skinheaven__
Facebook: skinheaven
About Skin Heaven:
Skin Heaven, a skin and hair care line, will launch groundbreaking products to help with eczema, scalp psoriasis, and hair health. The products are hydrating, moisturizing, and refreshing, as well as being free of steroids.
Media Contact
Company Name: Skin Heaven
Contact Person: Mikiesha
Email: Send Email
Country: Jamaica
Website: skinheaven.net