Top 6 best search engines that make browsing privacy safe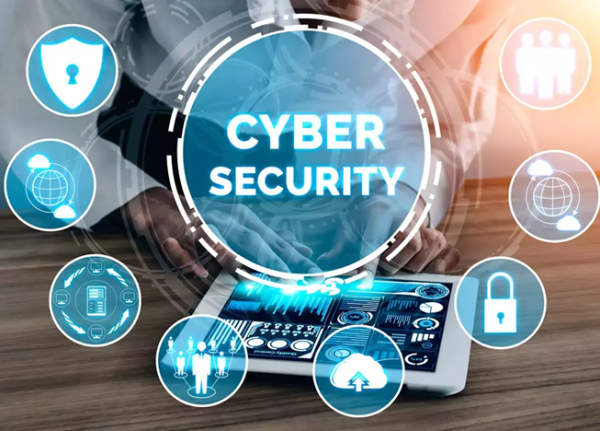 Google, Yahoo! And Bing are undoubtedly the three most popular search engines in the world.
And for good reason too; They are versatile, convenient and powerful tools. Most importantly, they are free for everyone to use. Except there is a price, but it's a subtle one. The truth is that when you click the "Search" button, you give up your right to privacy.
Today, it's no secret that all three (especially Google, which has the largest user base) collect information about us. This information can range from our search queries (what we were searching for), our computer's (or phone's) IP address and the browsers we use, to sensitive details like our home address and phone numbers.
When we talk about private, the first question that comes to our mind is whether our data is safe in browsers? Do Chrome and similar browsers that claim to protect our data actually protect our data?
No, these browsers do not protect our data. When we search in Google, browsers get access to our search history. It can sell our data in the dark web. So it is very difficult to believe them. But a private search engine can be trustable. A private search engine never compromise on security. It protect our data from being leaked. Below is a list of some of the private search engines that are considered more reliable in protecting our data.
1. StartPage
StartPage, created by a Dutch company, was originally intended to be a "twin" of another alternative search engine, Ixquick. But StartPage quickly parted ways with Ixquick because of its clever name and the fact that it uses Google search results instead of its own. Because of this, StartPage offers the most comprehensive search results index in the world (i.e. Google), but offers it in a privacy-oriented package.
StartPage not only logs our search queries or IP addresses, but also offers other privacy-enhancing features. It includes a proxy, which allows us to visit websites we visit without revealing their sites or other sensitive details.
StartPage also allows us to opt out of cookies, an important way websites (and search engines like Google) can track us. As if that wasn't enough, since StartPage is owned by a European company, it adheres to Europe's strict privacy laws. This means that ISPs and authorities cannot browse your logs at will.
2. DuckDuckGo
DuckDuckGo is the world's most popular and leading private search engine. Unlike Google, Yahoo! Or Bing, since DuckDuckGo doesn't log people who use it. It also manages to offer as much as a search engine, using results from hundreds of sources (including Wikipedia, Bing, Yahoo! and Yandex).
Instead of relying on selling our data to advertisers, DuckDuckGo is powered by ads that appear at the top of search results pages. Fortunately, ads are not intrusive and do not interfere with any of DuckDuckGo's features.
In fact, Google uses these types of ads as well, calling them "Promotional Results". That being said, DuckDuckGo has a real flaw. While it doesn't record who uses it, when or from where, it does store search queries.
The difference is that Google, Yahoo! And Bing also finds ways to associate this information with you, while DuckDuckGo keeps it anonymous. DuckDuckGo's explanation for this is that it uses non-personal search data to improve its search results.
3. Qwant.
Qwant is a relatively new search engine, created and managed by a French company. Like StartPage and DuckDuckGo, Qwant is a privacy-focused search engine.
Avoid cookies, which websites and search engines often use to track us. Instead, it gives each user a unique ID and associates only very basic user preferences (such as language, search filters and settings, etc.).
Qwant does not store its users' search queries, nor does it sell registered information to advertisers or other third parties. Its revenue comes from advertising and affiliate links, which are related to Google and DuckDuckGo. Like StartPage, Qwant is a European company and complies with European privacy laws, which are generally considered the strictest in the world.
Qwant tries to broadcast its search results, but since they don't have Google or Yahoo! A company like this lacks resources, so they've now partnered with Bing to bring you their full index as well.
4. Searx
Searx is one of the few open source search engines in the world. This means that your code is freely available for anyone to view and modify as they wish.
Because of its dedicated community, Searx can always be improved and changes can come much faster than Google or any other closed source search engine. Searx is also unique in that it is a "meta search engine". Unlike DuckDuckGo or Qwant, Searx doesn't rely entirely on the search results it indexes itself.
Instead, it directs your search queries through several different search engines, including Google, Yahoo!, Bing, DuckDuckGo, Qwant, and others. Although search results are not personalized, Searx does not log users' search queries or other information.
It also does not share any of its user data with advertisers or other individuals/groups. Finally, a unique mechanism allows you to search Searx without displaying search results pages in your web history. Searx is ​​also available through the popular Tor proxy service.
5. Mojeek
Mojeek presents itself as an alternative search engine designed to put users first. It is based in the United Kingdom, has no tracking, and uses web search technology as well as several popular search engines.
Their goal is to respect your privacy, do the right thing, and provide unique and unbiased search results. With this, the search engine does not follow you. Mosaic ignores your search history and then bombards you with allegedly relevant ads. Plus, it doesn't share your information with third parties, so you don't have to deal with annoying cold calls and emails.
6. MetaGer
MetaGer has many features that make it a favorite private search engine. It allows you to access knowledge without being dictated or controlled by the state or government agencies. With it, you don't store any private data, so it has the highest integrity available. Privacy is protected because of the encrypted connection.
The Tor Incognito service also ensures that users are transparently protected. Also, people can open result pages anonymously through hidden branch technology and an anonymous proxy.
Although it's private and doesn't store or track your location, it does offer geo searches and route planning.
This search engine does not display sponsored ads and is non-profit. It makes money through donations to charities and doesn't want to make the owners rich off their data or clicks.
Media Contact
Company Name: VeePN
Contact Person: Media Manager
Email: Send Email
Country: Panama
Website: https://veepn.com