Actor Mateen Hussain Shines in the soon-to-be-released film 'Road King'
Directed by Randy Kent, the film Road King will be released on June 23rd, 2023.
Road King, a groundbreaking Kannada film directed by Hollywood director Randy Kent, is set to make cinematic history as the first movie in the world to be directed entirely via Skype. Starring the talented actors Mateen Hussain and Rukshar Dhillon in the lead roles, this highly anticipated film is scheduled to release on June 23rd, 2023. Moreover, the director, Randy Kent, has overcome visa obstacles and eagerly prepares to attend the grand.
Mateen Hussain, a Florida-based actor of Indian origin, has garnered recognition for his outstanding work in the Indian Film Industry. Renowned for his performances in films such as Road King (2023) and Matthe Mungaaru (2010), Mateen has proven his versatility and captivated audiences with his remarkable talent.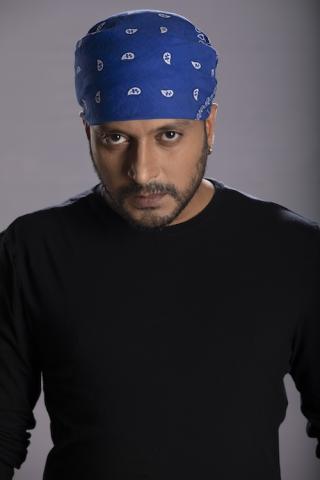 From a young age, Mateen was interested in acting, singing, and entertainment. Settling in Florida with his older brother and parents, Mateen engaged himself in multiple businesses until venturing into the distribution of Bollywood films in the US market. This re-ignited his passion, and leaving everything behind, he returned to India to pursue his dreams. With the guidance of his idol, Anupam Kher, Mateen secured numerous advertisements, movies, and modeling opportunities.
Road King's director, Randy Kent, known for his love for adventurous projects, was convinced by Mateen to shoot the film but could not obtain a visa to travel to India. Courageously, Mateen suggested an innovative solution to direct the complete moving on Skype, making Road King the first-ever Indian film with a Hollywood director to be directed entirely through video conferencing.
The decision to use Skype to direct Road King broke new ground and provided a cost-effective solution for a low-budget production. Mateen Hussain commended Randy Kent's adventurous spirit: "Randy is an adventurous filmmaker. When I broached the idea, he did not think twice. We even took the laptop to locations to show spots to Randy and finalize things."
Mateen Hussain shared his excitement about the movie: "Being a part of 'Road King' has been an incredible journey for me. The opportunity to work on a film directed completely through video conferencing was both challenging and exhilarating. It's a testament to the power of technology in cinema. I am truly honored to have been a part of this innovative project that pushes the boundaries of traditional filmmaking. I can't wait for audiences to experience the magic we created together."
The film's upcoming release has hyped up all fans and industry insiders. The groundbreaking achievement of directing Road King entirely through video conferencing has already garnered attention and admiration, solidifying Mateen Hussain's and Randy Kent's places as trailblazers in cinema.
For updates, follow Mateen Hussain on Instagram: https://www.instagram.com/mateenhussain7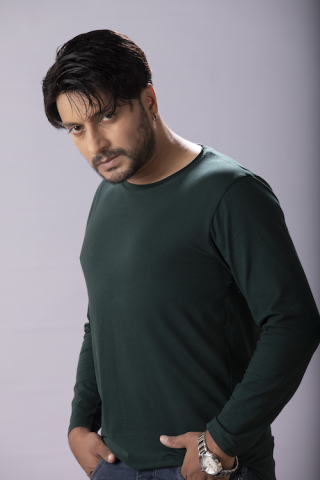 About the film – Road King:
Directed by Hollywood director Randy Kent, Road King is the first ever movie in the world directed completely via video conferencing. The Kannada film stars seasoned actors like Mateen Hussain & Rukshar Dhillon in lead roles, presenting a captivating storyline filled with drama, emotion, and triumph of the human spirit with stunning cinematography. The film is set to release on June 23rd, 2023.
Watch this special report from India Today about Road King YouTube: https://www.youtube.com/watch?v=AvenDtBVmTQ
Media Contact
Company Name: Trend Setter Productions
Contact Person: Matt
Email: Send Email
City: Bangalore
State: Karnataka
Country: India
Website: www.trendsetterproductions.com