Business Consulting Firm Club Annabella Corporation Is Helping Entrepreneurs Achieve Their Goals
Founded by Annabella Gutman Zohar, Club Annabella Corporation is transforming businesses worldwide.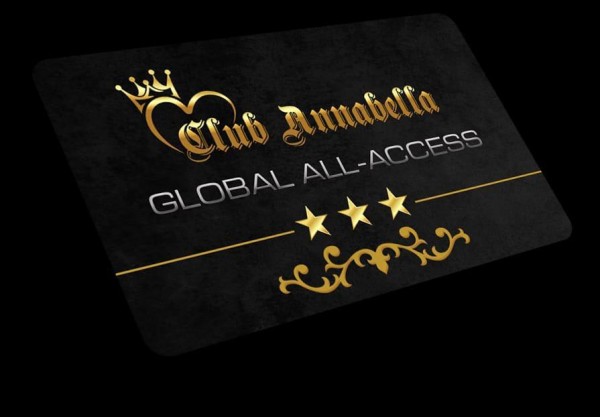 ClubAnnabella Corporation, under the visionary leadership of International humanitarian philanthropist and advocate Annabella Gutman Zohar, has made its name as the global Business Consulting Firm that is transforming the world of entrepreneurship and philanthropy.
What distinguishes Club Annabella Corporation is its steadfast mission to empower entrepreneurs in securing essential funding for their ventures and forging connections with investors, lenders, and industry luminaries. The three foundational pillars of the organization encompass connections, consultation, and capital. The organization takes pride in providing a comprehensive ecosystem meticulously tailored to entrepreneurs, seamlessly merging networking, co-working facilities, and in-house professional services.
"At Club Annabella Corp we love helping entrepreneurs," said Annabella Gutman Zohar, founder of Club Annabella Corporation.
Club Annabella Corporation is dedicated to serving a diverse clientele that spans investors, entrepreneurs, millionaires, billionaires, celebrities, companies, filmmakers, and top-tier executives. The organization stands as an inclusive sanctuary for elite, exclusive, and opulent services, providing invaluable support in establishing connections, offering expert consultation, and facilitating access to vital capital.
Club Annabella Corporation is a multifaceted powerhouse that offers an extensive array of services spanning various sectors, offering a wide range of services, namely, Financial Services, Brand Services, Global Services, Film Services, Celebrities Services, and Real Estate Services.
In the realm of financial services, they provide comprehensive solutions such as bridge loans, equity investments reaching up to an impressive $5 billion, and opportunities for fund investments. Clients can access personal loans up to $500k and substantial capital loans for businesses that extend to $500 million. The company specializes in monetizing valuable assets, offering business lines of credit of up to $100 million, and conducting cryptocurrency transactions, including Bitcoin. Their expertise also encompasses precious metals transactions involving gold and diamonds.
Additionally, they assist with seed money for start-ups and cater to ultra-high net worth (UHNW) investments, with a minimum entry threshold of $1,000,000. They have a strong focus on credit score rebuilding and extend funding assistance to previously declined companies. Their services go beyond finance, delving into brand services, global services, film services, celebrity services, and real estate services, ensuring comprehensive support for their clients' diverse needs across various industries.
The core of Club Annabella Corporation's operations is the embodiment of Annabella's resolute dedication to nurturing entrepreneurial triumph. Annabella Gutman Zohar's profound expertise and acumen as an International humanitarian philanthropist and advocate have garnered recognition from industry leaders and esteemed publications, including Forbes magazine. Her influence extends to prestigious runway exhibitions, where she assumes a central role, and collaborations with global titans such as Mercedes-Benz. Her pivotal role in securing funding for film projects and her esteemed position as a USA Patron of the United Nations and World Ambassador underscore her commitment to creating a tangible, positive global impact.
Annabella Gutman Zohar, a distinguished international humanitarian philanthropist and advocate, has embarked on a transformative journey from her Israeli roots. Her remarkable background, rooted in her identity as the granddaughter of Holocaust survivors and her lineage tracing back to the Zohar Kabbalah royal family, has instilled within her an unwavering commitment to drive positive change on a global scale.
Beyond her entrepreneurial endeavors, Annabella passionately champions animal welfare and aspires to fulfill the dreams of individuals worldwide. Her unwavering commitment to mentoring, guiding, and consulting with entrepreneurs reflects her dedication to empowering them to achieve success and emerge as influential leaders in their respective domains.
"You just need to ask and let Club Annabella Corp do the rest," said Annabella Gutman Zohar.
Under Annabella Gutman Zohar's visionary leadership, Club Annabella Corporation has metamorphosed into a global powerhouse when it comes to entrepreneurship, philanthropy, and advocacy.
To learn more, visit: https://clubannabella.com
For updates, follow Annabella Gutman Zohar on Instagram: https://www.instagram.com/annabellagutman
To explore the organization's multifaceted offerings, please visit https://linktr.ee/annabellegutman.
Media Contact
Company Name: Club Annabella Corporation
Contact Person: Annabella Gutman Zohar
Email: Send Email
Country: United States
Website: clubannabella.com