Yash Raj Suneja Garners Multiple YouTube Awards for Music and Film Channels
CEO of Shiva Music, Yash Raj Suneja, has made his presence felt in the growing regional music arena with 9 YouTube Play Button awards.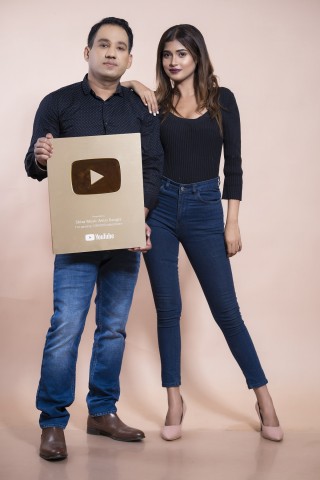 Yash Raj Suneja has received a series of accolades for his outstanding contribution. It should be a tribute to his unwavering dedication to regional content creation. He is awarded with as many as six Silver Play Button Awards and three Silver Gold Button Awards. With these awards, music and film channels of the popular content creator have reached a new high in the regional music creation.
His journey into the music industry began in 2014. He aimed to create an exceptional regional content across different languages across India. He achieved the exceptional feat in just under 9 years. This was something that no one else has been able to achieve in Jharkhand, Bihar, and West Bengal regions.
He was instrumental in making the music label stand out with his commitment to his craft and the cause for regional music. This feat should work as an inspiration for the youth who are looking to create a name for themselves in the regional music industry.
"I am grateful to YouTube for recognizing my work. I am proud to have achieved this milestone in my career. I would like to thank my team and all my fans for their support." Stated Yash Raj Suneja on being congratulated for the feat.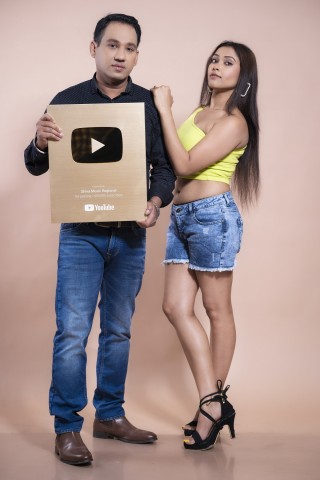 About Yash Raj Suneja
Yash Raj Suneja has been known for his versatile creations. He has been producing music videos and short films in Bangla, Nagpuri, and Bhojpuri languages. The focus on the rich cultural heritage of eastern India makes it a truly practical choice but a severely difficult one to make.
The ability of Yash Raj Suneja to connect with his audience in their own native languages has been able to provide him an edge in whatever he does. He has been able to garner a dedicated fan following. His creations have definitely set up new standards for creativity and engagement.
Shiva Music and Yash Raj Suneja
Shiva Music is a clear example of the entrepreneurial spirit and creative genius of Yash Raj Suneja. He is the driving force and the CEO of Shiva Music. Focussing on the regional music and culture of West Bengal and Jharkhand, the music label has been involved in producing high-quality music videos and short films. It produces world-class music in multiple languages and genres.
Shiva Music was started as a proprietorship firm in 2014. It transformed into a partnership in 2016. The music label later moved on to develop into a Private Limited company in 2019.
In celebration of the outstanding achievement of earning 9 YouTube Play awards, Shiva Music is releasing a new romantic chartbuster song in the Nagpuri language. The music release is titled "I love you," and is now available on YouTube.
Yash Raj Suneja is a pioneering figure in the Indian regional music and film industry. With his career that spans over nine years, he has been able to earn as many YouTube Play Button awards, making him one of the clear leaders to look forward to.
Contact –
Jayanti 14, Vastu Vihar,
BIT Road, Mesra, Jharkhand
Website – https://shiva-music.com
Phone – 6201606269
Media Contact
Company Name: Shivamadhur Digital Private Limited
Contact Person: Yash Raj Suneja
Email: Send Email
Country: India
Website: www.shiva-music.com