Harold James aka Hustle Jamez Unveils "AK Artist Knowledge" eBook – Empowering Artists, Writers, and Producers in Protecting Their Creative Work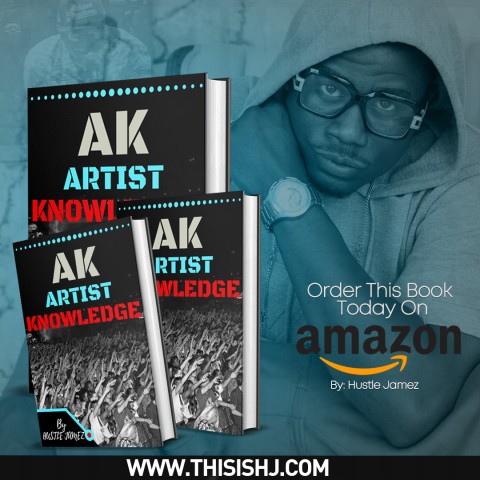 In a groundbreaking release, Harold James introduces "AK Artist Knowledge," an invaluable eBook designed to equip artists, writers, and producers from all musical genres with the tools to safeguard their intellectual property. Known by his stage name Hustle Jamez, Harold James epitomizes his moniker by channeling his relentless energy from the streets to the boardroom.
"AK Artist Knowledge" is a comprehensive guide that transcends musical boundaries, offering expert insights into the protection of creative work. Whether you're an artist, writer, or producer, this manual offers a step-by-step approach to establish song percentages, navigate the intricacies of copyrights, publishing, encoding, and distribution.
Serious artists, writers, and producers stand to gain significant benefits from the wealth of information contained within this E-Book. By correctly applying the strategies outlined in the guide, individuals within the creative industry can confidently secure their intellectual property and assert their rights.
Harold James, known for his dynamic stage presence and stage name Hustle Jamez, is not only an accomplished emcee but also an advocate for artists' rights. His music seamlessly blends influences ranging from the urban flair of T.I., Nipsey Hussle, and Gucci Mane to the soulful storytelling reminiscent of Marvin Gaye and J. Cole. James's creative journey began in childhood when he developed a unique method of transforming his thoughts into intricate rhymes with diverse rhythmic patterns. This skill evolved into a potent arsenal of memorable lyrics.
According to Harold James, "AK Artist Knowledge isn't just a guide; it's a manifesto for artists, writers, and producers to empower themselves in a complex industry. By protecting their intellectual property, creatives can truly thrive."
"AK Artist Knowledge" promises to be an essential asset for any artist, writer, or producer seeking to navigate the often intricate legal landscape of the music industry. This eBook not only educates but also empowers, providing practical insights for individuals who aspire to protect and assert their creative rights.
For media inquiries, interviews, or review copies, please contact: [email protected]
For more information about the eBook and how to obtain a copy, please visit: https://tinyurl.com/4c6akdht
Media Contact
Company Name: AK Artist Knowledge
Contact Person: Hustle Jamez
Email: Send Email
Country: United States
Website: www.amazon.com/AK-Artist-Knowledge-Hustle-Jamez-ebook/dp/B0CGCBRKLX/