Ruchi Rathor: An interesting Fintech Visionary's Remarkable Journey of Innovation and Resilience
In the rapidly evolving fintech landscape, game-changers stand tall, merging creativity with foresight. At the helm of this transformative wave is Ruchi Rathor, an epitome of fintech excellence. Born in 1978 in Agra, India, to a middle-class family, Rathor's journey is a testament to resilience, ambition, and the power of opportunity.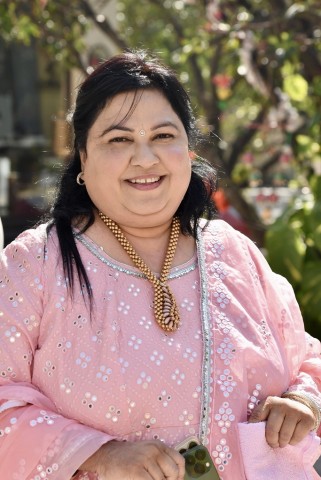 Education as the Beacon of Hope:
From her early years, Rathor discerned that education was more than just a stepping stone; it was her beacon out of adversities. With a degree in computer science and electronics, she equipped herself with the knowledge that would liberate her from the confines of her initial circumstances.
From Humble Beginnings to the Entrepreneurial Pinnacle:
In 2002, Ruchi, in partnership with her husband, embarked on an entrepreneurial odyssey. Their first venture, a computer centre, marked the commencement of this exciting journey. The duo persisted despite global challenges like the US sub-prime mortgage crisis, particularly feeling the pull of the call centre industry.
Their pivotal alliance with Allied Wallet paved their path into the vibrant world of payments.
Leading the Charge in Fintech Innovation:
2013 marked a watershed moment in Rathor's trajectory. Diving into the financial sector with gusto, she pioneered her own payment gateway technology. Through collaboration, determination, and a relentless commitment to innovation, Rathor and her team established themselves as frontrunners in the fintech revolution. Their efforts were recognized with accolades such as the "Fintech Innovation Excellence of the Year" and "India's Emerging Fintech Brand 2023."
The International Foray: Bridging Cultures and Innovations:
With an insatiable thirst for global perspectives, Rathor expanded her horizons by investing in a UK enterprise. This venture explored myriad themes, from personal growth and innovative practices to the convergence of diverse cultures. For Rathor, it reinforced the belief that challenges often pave the way for extraordinary accomplishments.
Accolades and Recognitions: A Testament to Excellence:
Throughout her illustrious career, Rathor has garnered numerous awards that underscore her significant contributions to the fintech realm. The Economic Times lauded her achievements with titles such as "Leadership Excellence Awards 2023," "India's Emerging Fintech Brand 2023," "Women Entrepreneur of the Year (2022, 2023)," "Most Promising Payment Services for Startups," and "Fintech Innovation Excellence of the Year."
An Emblem of Resilience and Hope:
Ruchi Rathor's transformative journey from challenges to unparalleled success symbolizes the indomitable spirit of determination, innovation, and sheer willpower. Her story serves not only as an inspirational narrative in the fintech domain but also stands as a beacon for potential achievers worldwide.
With visionaries like Rathor leading the charge, the future of fintech appears not just promising but also embodies the spirit of seeing challenges as stepping stones to grander vistas.
RUCHI RATHOR Founder & CEO of Payomatix Technologies Pvt. Ltd. FOUNDER AND INVESTOR | PAYMENTS PROCESSING EXPERT | MERCHANT ACCOUNT SOLUTIONS | WHITE LABELLED PAYMENT GATEWAY | Dreamer, Creator, Achiever, Constantly Evolving.
For more details please visit these channels:
Website Ruchi: https://ruchirathor.com
Website Healing Heart: https://thehealingheart.me/
Instagram: https://www.instagram.com/_ruchirathor_
LinkedIn: https://www.linkedin.com/in/ruchirathor12/
Facebook: https://www.facebook.com/ruchi.rathor.magnificient
Twitter: https://twitter.com/ruchi_rathor
Media Contact
Company Name: Payomatix Technologies Private Limited
Contact Person: Ruchi Rathor
Email: Send Email
Country: India
Website: https://payomatix.com